When you download a file, Chrome will use its default download manager to download it. For some downloads, it can be slow, much slower than using an external download manager like Internet Download Manager (iDM). Here's how to download and add iDM Extension to Google Chrome.
iDM Integration Extension for Chrome also has a much better looking and smarter interface to manage your downloads on Chrome. It's also widely known as probably the best download manager for all browsers. It is, in fact, proven to be faster for some downloads that usually don't run at the full speed of your internet bandwidth.
How to Add iDM Extension to Google Chrome
Before iDM is made available as an extension for Chrome, we used to have to go through the tedious way of manually downloading the CRX file and to add it to Chrome through extensions page. Well, now that it's also available as an official iDM extension for Chrome, you can simply download it from the Chrome web store. Here's how.
On Google Chrome browser, open the iDM Extension for Chrome download page from here. Click on the Add to Chrome button to add iDM Extension to Google Chrome.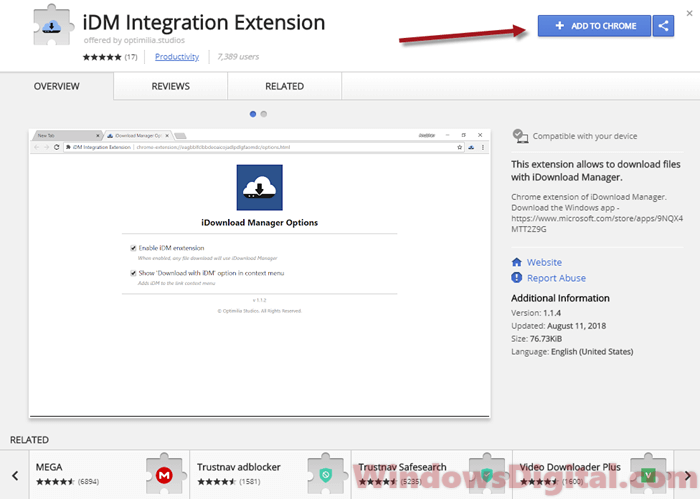 It should then prompt you for permission to add the extension and showing you what the extension can do on your Chrome browser. It will show you that iDM extension can read and change all your data on the websites you visit. Click Add extension to allow the installation.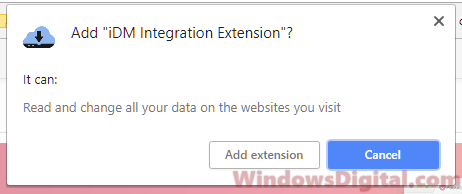 Once iDM Integration Extension has been added to Chrome, restart your entire Google Chrome browser. You should then be able to see the iDM extension icon at the top right corner in Chrome.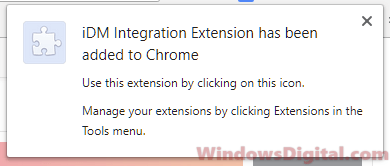 To enable the it, click on the iDM icon and then click on Settings. Check the option for Enable iDM extension. Optionally, you can also enable the "Show download with iDM option in context menu".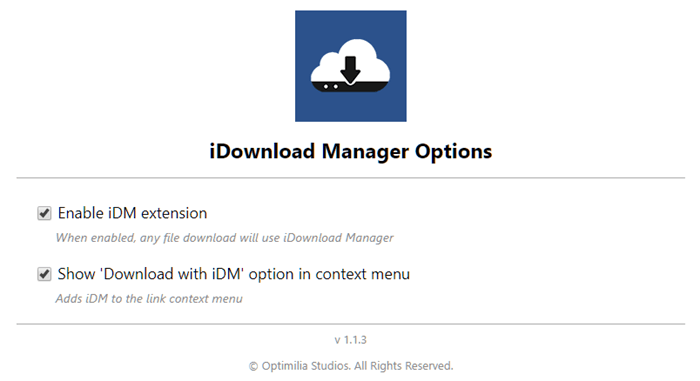 After the option is enabled, when you right-click on any download link, there will be an option for Download with iDM. Clicking it will start the download using iDM right away.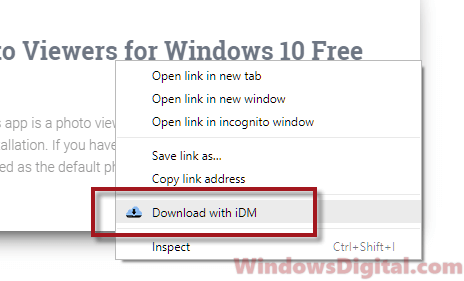 Add iDM Extension on Windows 11 or 10
If the method above doesn't work or the extension doesn't appear on Chrome web store, here's another way to download and add iDM extension to Chrome if you are running Windows 10. Here's how.
Go to start menu and search for Microsoft Store. Open Microsoft Store and log into your Microsoft account. In the store, search for iDownload Manager. Click on Get to install it to your Windows 10 PC.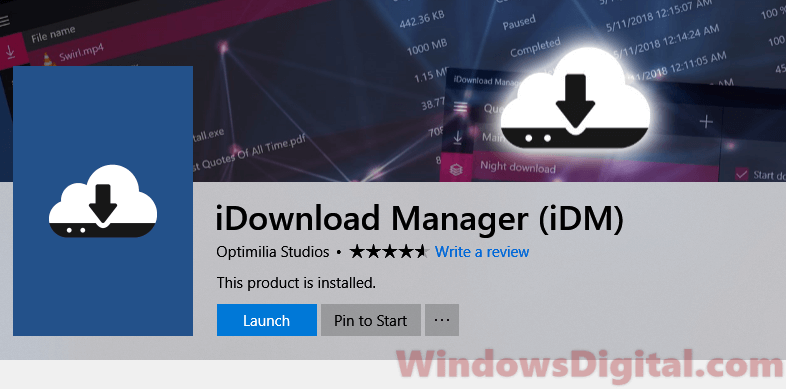 This is a standalone iDM for Windows 10 that works outside of any browser. It means that you can copy a download link from any web browser, be it Edge, Chrome, Firefox or Opera, and paste it into the iDM software to download with it. Alternatively, you can download and add iDM extension to Chrome via this standalone iDM program.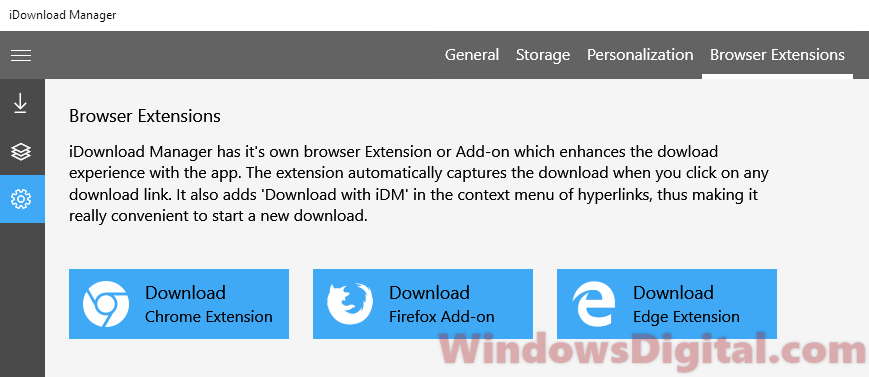 Once downloaded and installed, open iDownload Manager from the start menu. On the left, click on the setting button (with a gear icon). Go to the Browser Extensions tab, then click on Download Chrome Extension to download iDM integration extension for Chrome.