If you are looking for a free VPN that is free to download and use, you can try our recommended Free VPN software download for PC Windows 10 64 bit or 32 bit.
VPN, shorts for Virtual Private Network, refers to a service or tool to hide your actual IP and keep your location anonymous while your browse on the internet. The main purpose is to protect your internet connection through a secure and encrypted network so that your data and information sent or received through the VPN is well protected, even when you are using a public WiFi. In other words, VPN keeps your private and safe while you surf on the web.
Why do we need VPN?
Well, VPN can come in handy in a few situations. Due to a massive increased cases of internet frauds and users data leak, VPN is probably the best possible way to protect you while you surf on the web by hiding you behind a secured and encrypted network.
By using a VPN, both your real location and IP address are masked, thus keeping you private while you're browsing the web. This will prevent your internet service provider (ISP) from spying on you.
Additionally, since you're behind a virtual network, you can also avoid annoying censorship and access to any website or app that was originally blocked in your network.
As for gaming purpose, gamers use VPN to effective route their internet traffic to the game server. This is mainly to reduce the latency and ping between their computers and the game servers. In most cases, using a VPN can drastically reduce lag and delay when you play an online game which server is located far away from you.
Paid vs Free VPN Download
Free VPN is always limited, in terms of available servers to choose from and most importantly its speed. Free VPN are usually very crowded simply because it's free. When there are too many people connecting and using the same VPN server, the respond time will definitely slow down.
But, if you are only using VPN for browsing the web casually, Free VPN should work just fine. If you need better speed, up time and more servers than the free VPN services, you may consider to look for some of the best paid VPN for Windows 10. We would still recommend HideMe Premium in that case.
Free VPN software for Windows 11 or 10
Among all the best free VPN software we can find, we recommend Hideme Free VPN. It allows 2 GB data transfer and 1 simultaneous connection, and most importantly no credit card required.
The Hideme Free VPN plan does not have a trial period, as long as the 2GB data transfer is not used up. You can renew your Free VPN account every 30 days.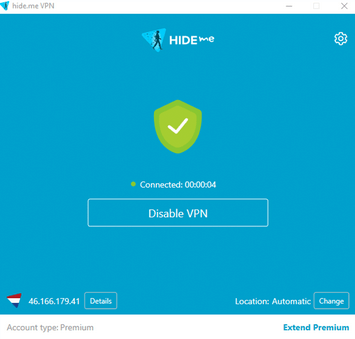 However, the free VPN plan does not come with SOCKS proxy, fixed IP address and dynamic port forwarding. All these will require a premium subscription.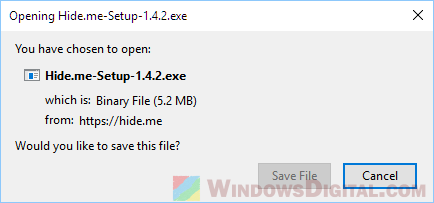 You can download the Free VPN software for PC Windows 10 64 bit or 32 bit from here.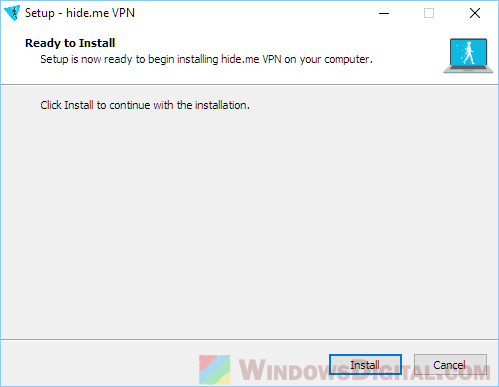 Once downloaded, run the Hideme Free VPN setup to install it on your Windows 10 PC. Open the software and start connecting to any server. It does not require any sign up to use the Free VPN software, unless if you are a paid user.